Le Taha'a Island Resort and Spa
Le Taha'a Island Resort and Spa is an exotic, 5-star private island escape where you can indulge in serenity, wellness and nature. This small tropical island resort is located just off the main island Le Taha'a, a short boat ride from Raiatea airport which is just a 45min flight from Tahiti. Once you arrive, you're greeted by world class staff, given some refreshments then your key to your bungalow and you're free to roam about the entire resort. Everything you need is already included such as paddle boards, kayaks, snorkeling gear and if you're lucky a nice chilled bottle of champagne waiting for you in your room. Choose between a swim in the ocean or relax by the pool, or your own private plunge pool in you're staying in a Villa. The crowds here are not really to be found. Instead you'll meet fellow, like-minded travelers, honeymooners and couples that are there to relax and unplug.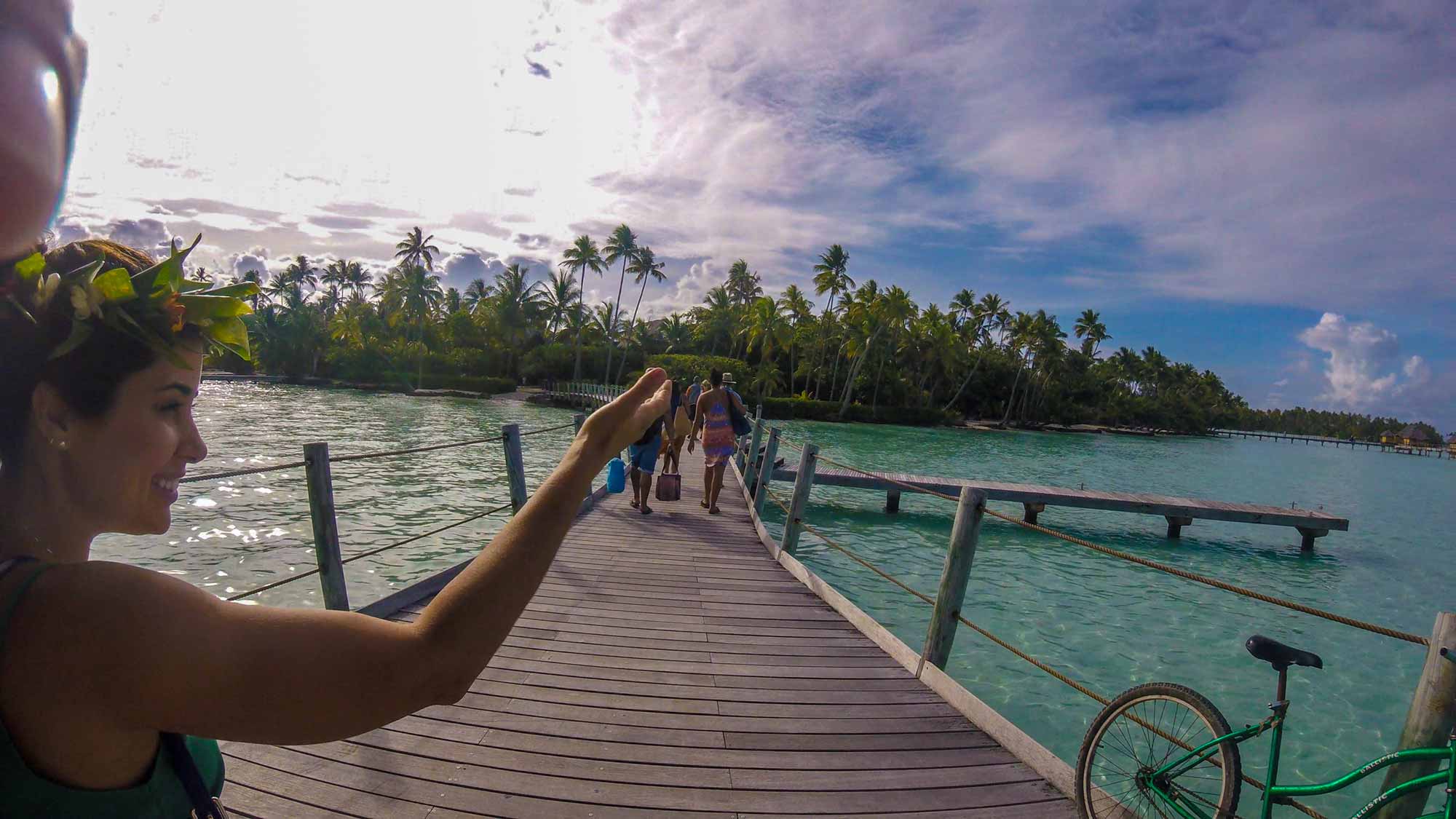 Le Taha'a Overwater Bungalows
The bungalows here are very personal and are your home-away from home. There's something about having an actual key to your room rather than a card that makes a big difference. The overwater bungalows feature a deck and tanning area, an outdoor table, lower deck area with an outdoor shower, air conditioner, large bathtub, and a large window looking down into the water that also opens up so you can feed the fish at night that are attracted to the spotlight. There were a lot more fish out here than I expected to see. Groups of fish are always swimming by as well as stingrays,  puffer fish and other types of wild life.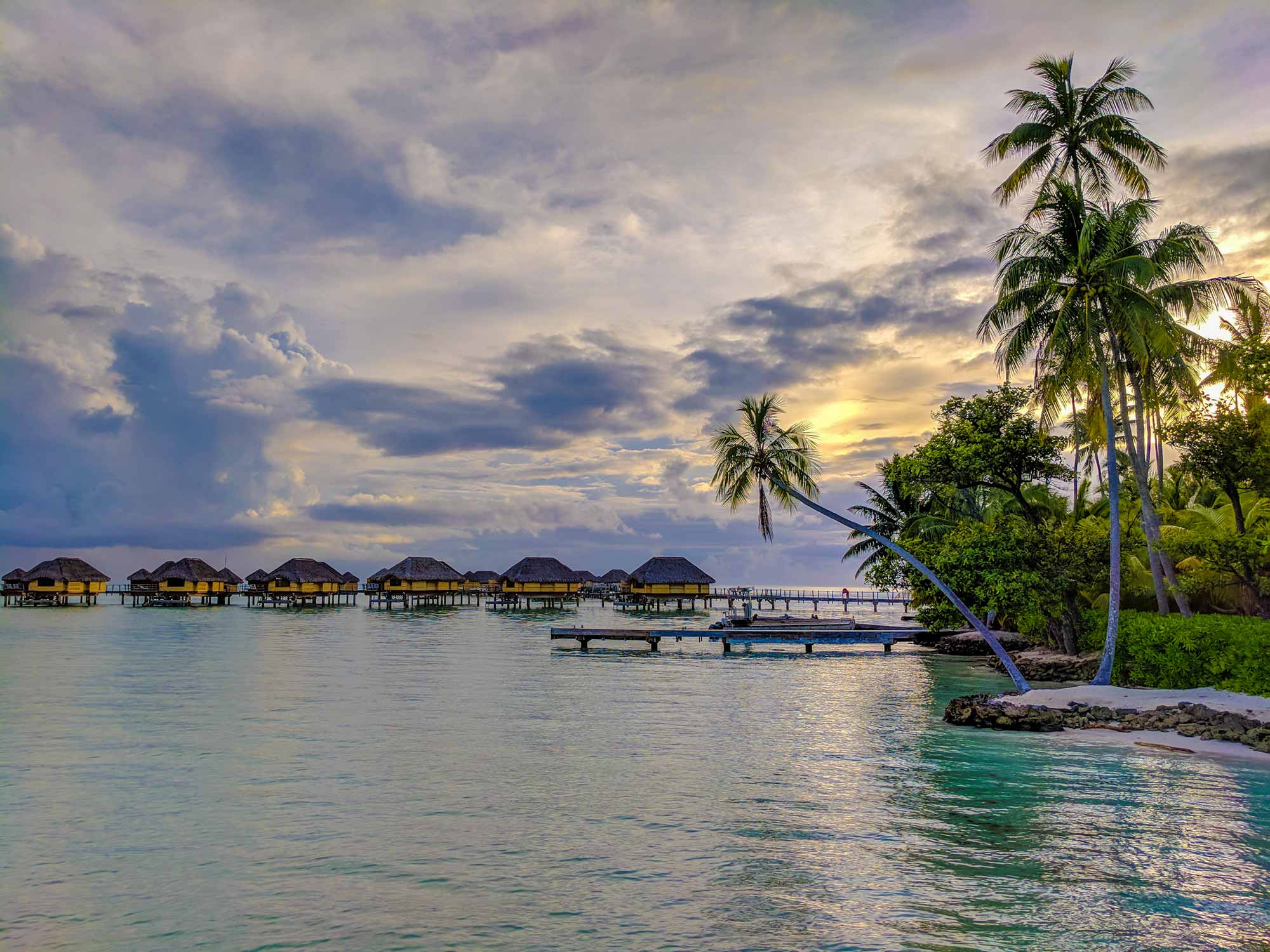 Things to do at Le Taha'a Island Resort and Spa
When it comes to activities, there's plenty to do especially if you're an ocean lover. You can always grab a paddle board or kayak and paddle out to visit the other reefs or check out some of the other smaller islands and see more wild life. There were quite a few reef sharks in some of the outer shallow reef, and more sting rays and bat rays in the deeper water. The most fish you'll see is at the coral garden in the channel that crosses the middle of the two islands. It's about 250 yards, and the current pushes you along the reef at a slow pace so you don't even need fins. It's shallow so you'll have to navigate through the reef, but the amount of fish you see is pretty amazing. The resort also has a tennis court, small fitness center, and plenty of paid activities such as deep sea fishing, jet skis, a visit to the Le Taha'a Vanilla farm, tour of a black pearl farm, and for culinary lovers world-class dining. The spa is at Le Taha'a is located on the edge of the lagoon in the middle of the island. They specialize in traditional Tahitian treatments using all local ingredients such as tamanu oil that comes from the trees on the island that is great for you skin and for soothing sun burns.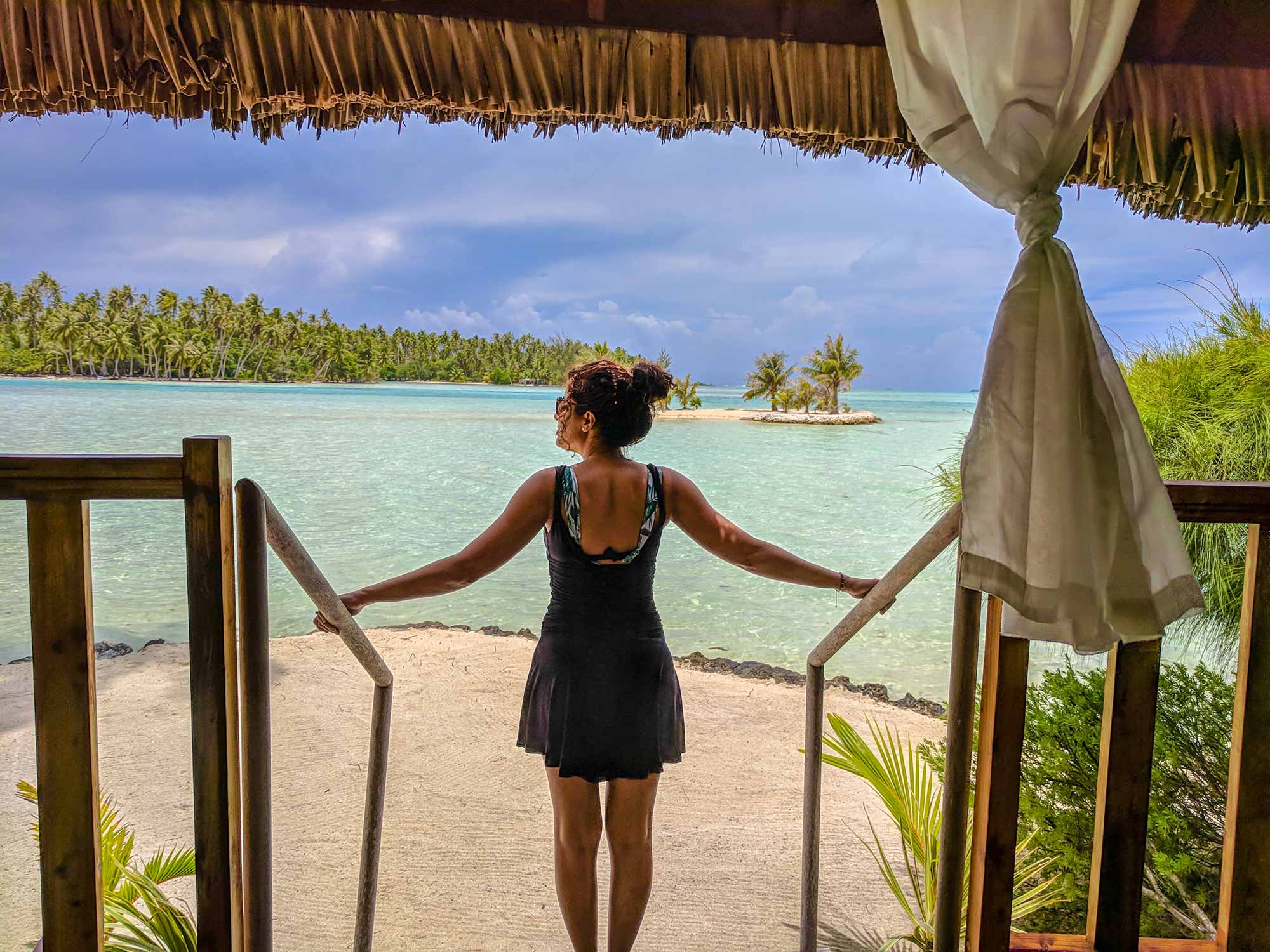 The Food at Le Taha'a
There are 3 main restaurants at the Resort: Le Vanille, La Plange and The Ohiri. Le Vanille is the main restaurant situated upstairs and is where they serve breakfast and where the main bar is located. It's also open for dinner where you can get some amazing food which seemed like it was gourmet, but apparently The Ohiri is considered the "gourmet" restaurant. The Ohiri is more of a set menu gastronomic style with wine pairings and French-Polynesian fusion cuisine. We did not dine here but Le Vanille for dinner was very tasty. La Plange is the outdoor dining venue right by the pool which is great for lunch.
One thing to know about French-Polynesia, is it is a French colony and they know how to cook. All of the food will be amazing, a bit pricey, but well worth it.
[ezcol_1half]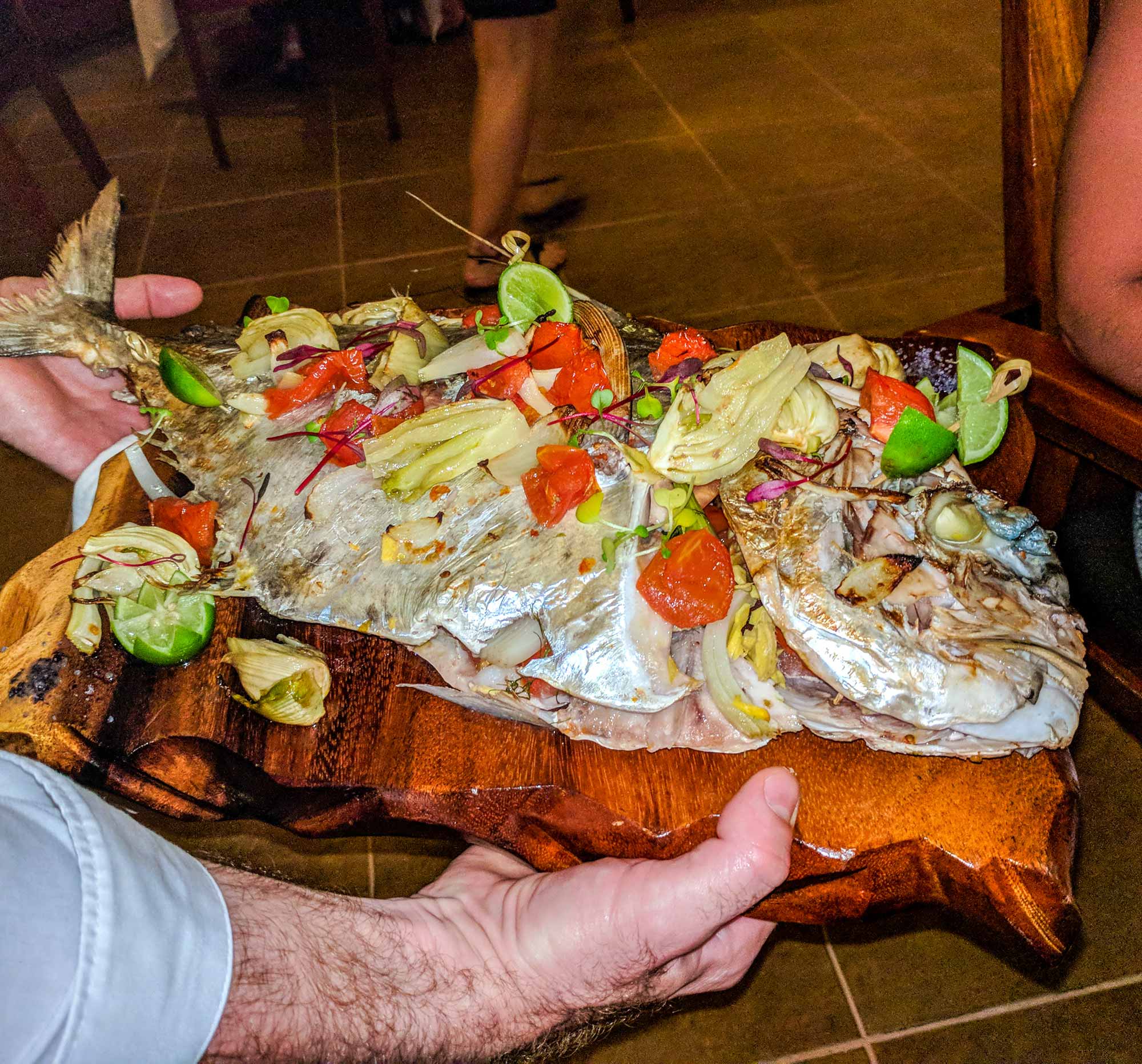 [/ezcol_1half] [ezcol_1half_end]
INSIDER TIP:
Order the fresh fish a day in advance to have at dinner. Whatever the catch of the day (jack fish, parrot fish or something else) they'll grill the entire fish for you and serve with fresh vegetables, coconut rice, a variety of tropical fish sauces and it's all prepared and served right at your table. It was the best meal we had all trip.
[/ezcol_1half_end]
Le Taha'a Island Resort and Spa was an amazing experience we will never forget. I would recommend spending 3-5 nights here and then traveling to another island resort. Bora Bora can be seen in the distance so it is possible to take a 15 minute helicopter ride and see the islands from above if you're going to stay on Bora Bora. If you're thinking about visiting Le Taha'a or planning a trip to Tahiti make sure to get in touch. Our partners and advisors will help you create a custom trip just for you so you can travel stress free with no worries and discover all the best that Tahiti and Le Taha'a have to offer.