Bali & Beyond with Silversea
Discover a world of beauty as you sail from the shimmering magnificence of Indonesia, to the rich paint palette of the Philippines' most spectacular coral reefs and beaches.
[ezcol_1half][/ezcol_1half] [ezcol_1half_end]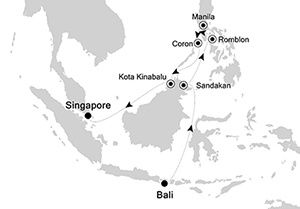 [/ezcol_1half_end]
THATCHED HUTS STAND ON STILTS OVER MALAYSIA'S SHIMMERING SEA WATERS – WHILE THE FIERY SUNSETS OF KOTA KINABALU NEED TO BE SEEN TO BE BELIEVED.
Featured itinerary: Bali (Benoa) to Singapore
13 Days on Silversea's Silver Muse
[ezcol_1third]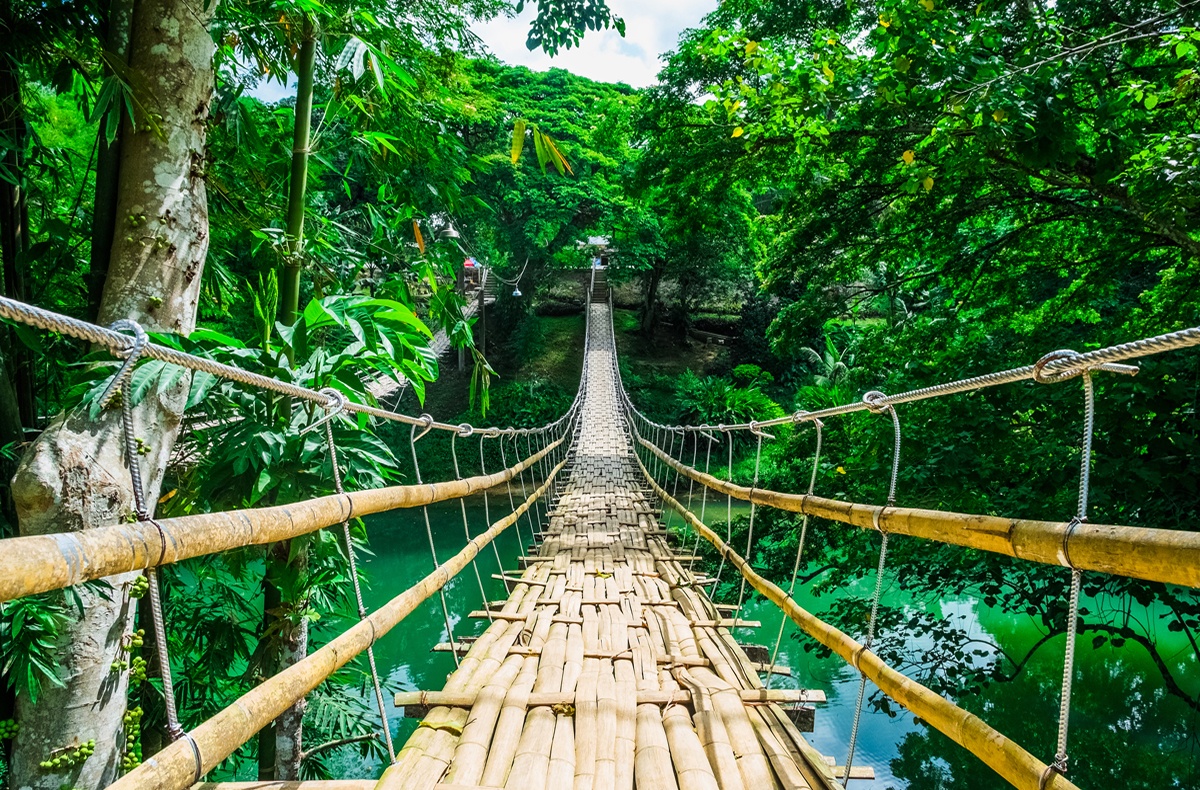 [/ezcol_1third] [ezcol_2third_end]
Bali, Indonesia
Bali really is as alluring as everyone says. This island, slightly bigger than Delaware, has it all: beaches, volcanoes, terraced rice fields, forests, renowned resorts and world-class dive sites. But what sets Bali apart from other nearby tropical destinations is Balinese tradition, and villagers dedicated to celebrating it. The hundreds of temples, dances, rituals, and crafts linked to their ancient Hindu faith aren't a show for tourists, but a living, breathing culture in which visitors are warmly received by the Balinese, who cherish their own identities.
Explore Bali's religious past and the verdant beauty of the island's lush countryside during a temple tour and scenic visit to Bali's Orchid Garden.
[/ezcol_2third_end]
[ezcol_1third]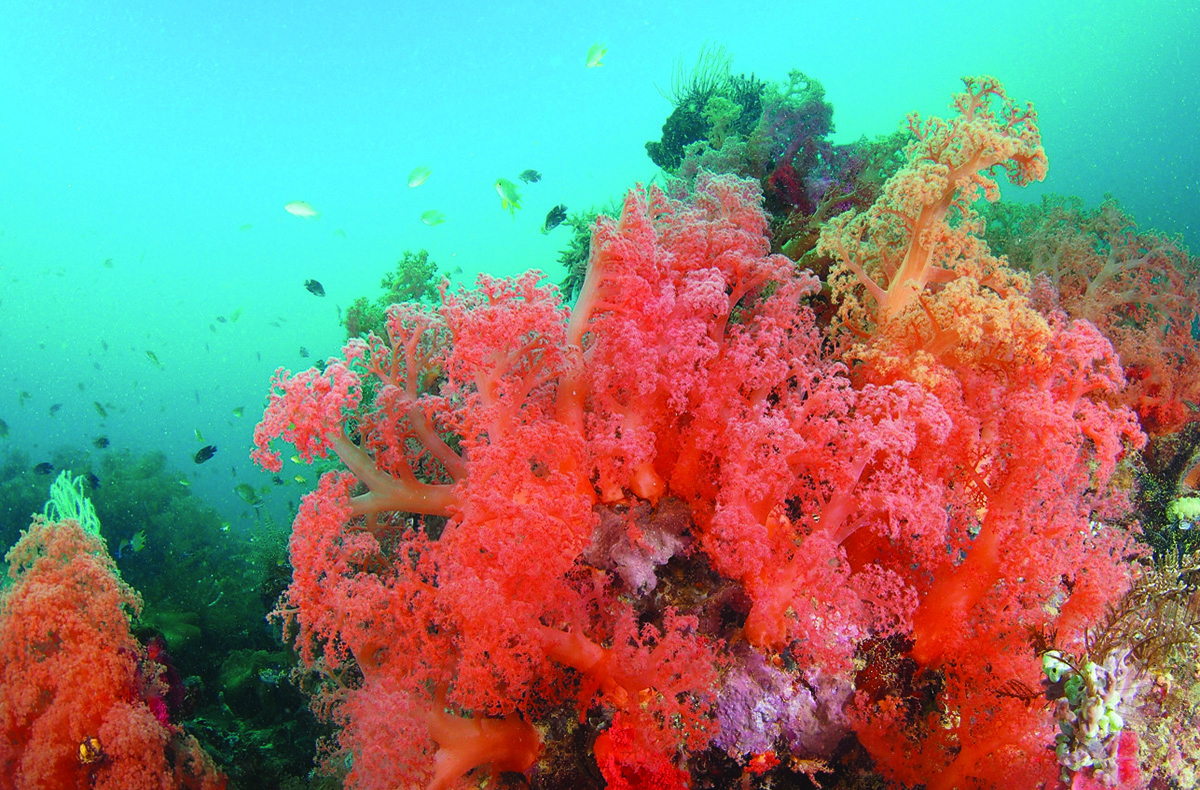 [/ezcol_1third] [ezcol_2third_end]
Romblon Island, Philippines
The scattering of islands that make up Romblon Province are some of the Philippines' most heavenly – and even better, the secret's not yet out. White is a common theme here, whether it's the polished sheen of pure white marble, sculpted by the region's master craftsmen, or the sugar-white sands of the deserted, idyllic beaches that lie hidden on the province's islands. Rent a habal-habal scooter to putter through the jungle, discovering your own slices of idyllic sand, or take moonlit walks through forests that glitter with fireflies at night.
Relax and unwind at an idyllic, white-sand beach in Barangay Lonos during a serene, half-day tropical excursion.
[/ezcol_2third_end]
[ezcol_1third]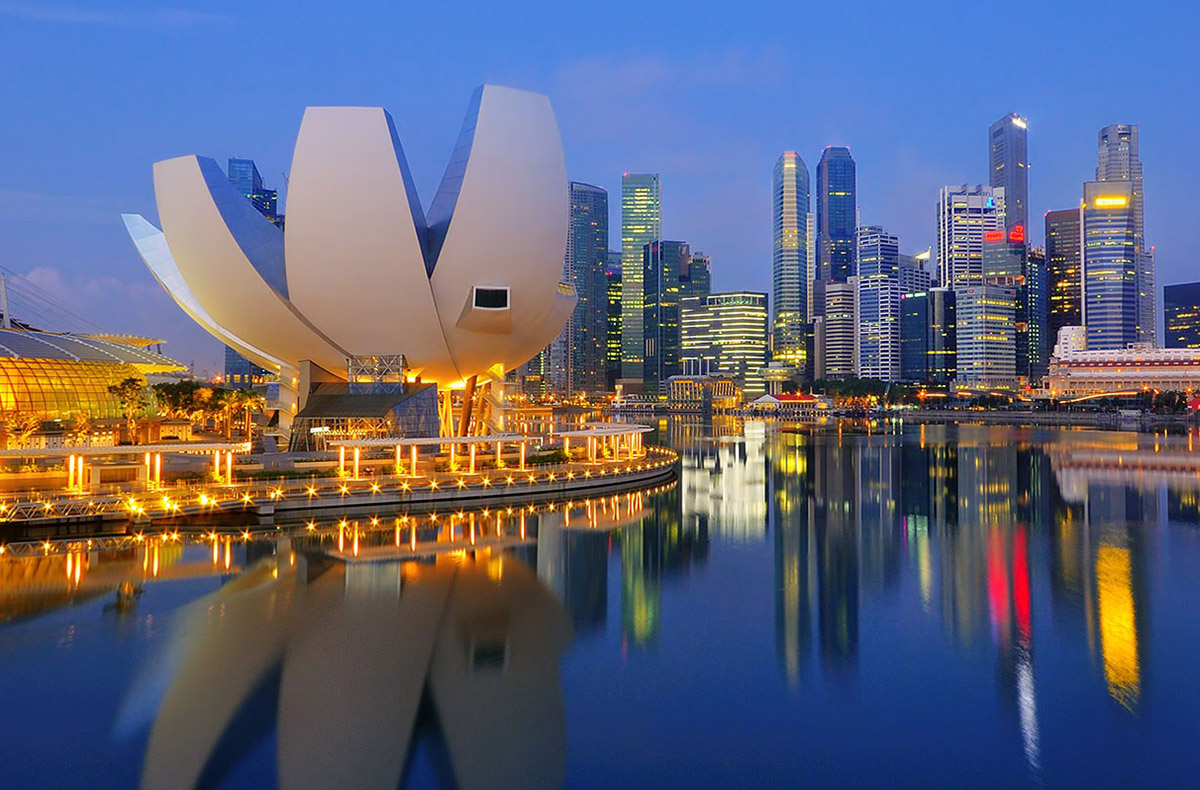 [/ezcol_1third] [ezcol_2third_end]
Singapore
The main island of Singapore is shaped like a flattened diamond, 42 km (26 miles) east to west and 23 km (14 miles) north to south. Near the northern peak is the causeway leading to West Malaysia—Kuala Lumpur is less than four hours away by car. It is at the southern foot where you will find most of the city-state's action, with its gleaming office towers, working docks, and futuristic "supertrees," which are solar-powered and serve as vertical gardens.
Experience the spectacular lights and sights of Singapore during an evening excursion to this exciting city island.
[/ezcol_2third_end]
[ezcol_1third]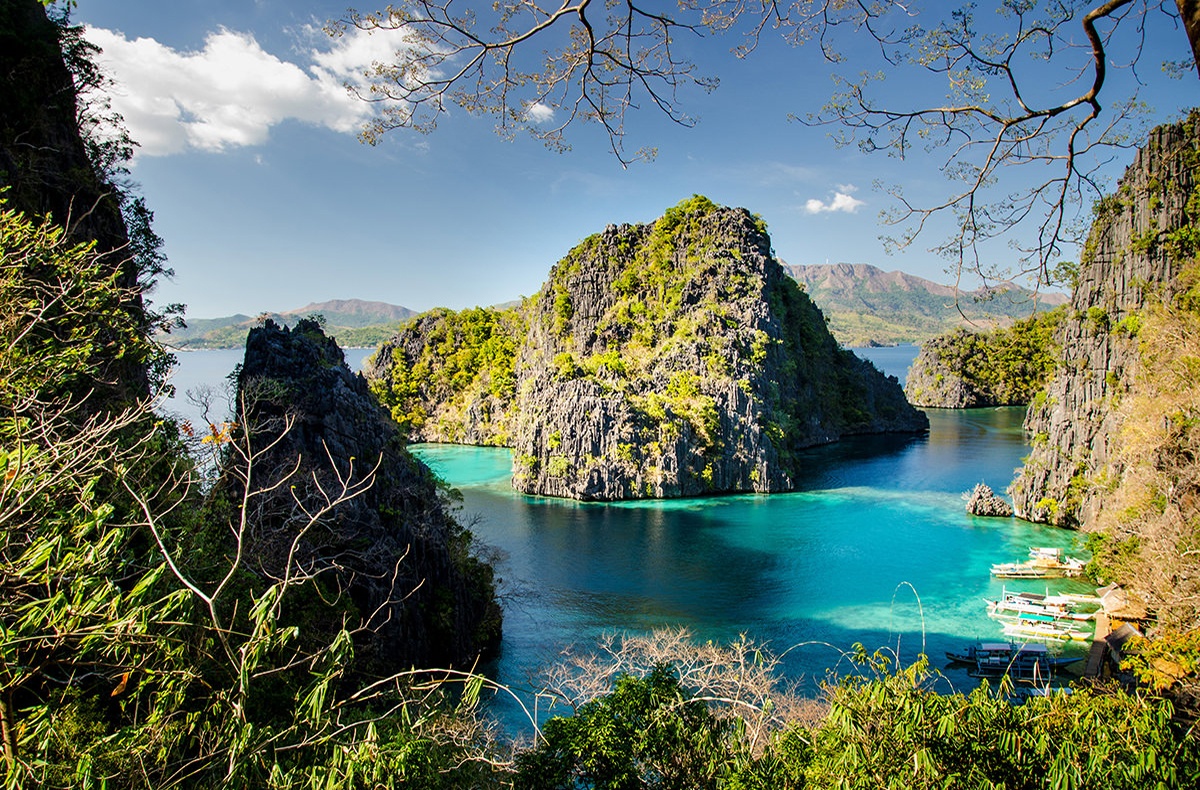 [/ezcol_1third] [ezcol_2third_end]
Coron, Philippines
Spoken of with awed reverence in scuba-diving circles, Coron's dramatic rock protrusions, which jut from emerald seas and glorious sweeps of sand, make it a destination that you can't help but dive into. The perfect base for an adventure, Coron's exquisite setting means you'll face taxing choices – to spend the day relaxing on the soft sand, or to pound through the jungle on horseback?
Explore the limestone cliffs, pristine white-sand beaches, idyllic lagoons and abundant reefs on a picturesque, full-day sightseeing excursion.
[/ezcol_2third_end]