All You Need to Know About Holi in India: The Festival of Colors
Experience India Like Never Before
Discover the world's most exuberant festival with Greaves Tours
HOLI IS A HINDU FESTIVAL CELEBRATED ON THE INDIAN SUBCONTINENT AND IS GROWING IN POPULARITY AROUND THE WORLD.
Holi takes place each year in March, on the day after the full moon. This year the festival falls on March 1st and 2nd. The celebrations begin with a Holika Dahan, where people gather in front of a bonfire, which is a reminder of the symbolic victory of good over evil. Holi is also celebrated as a Thanksgiving for good harvest and welcomes the arrival of spring. The day following the bonfire is celebrated as the Festival of Colors, where people drench each other with water guns and balloons and toss gulal, or vibrant powdered pigments, into the air and all over each other.
[ezcol_1half]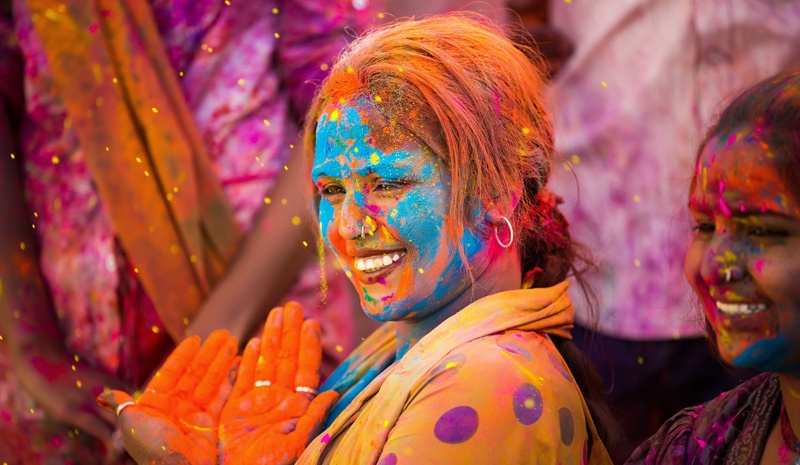 [/ezcol_1half] [ezcol_1half_end]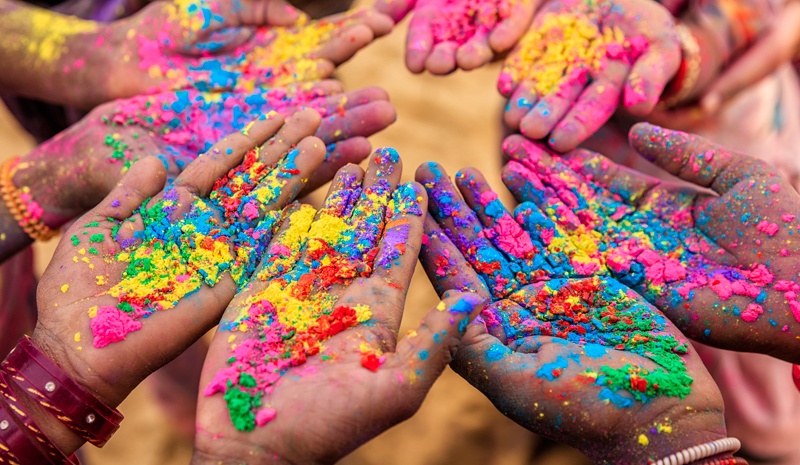 [/ezcol_1half_end]
From the palaces of Rajasthan to the beaches of Goa, Greaves will show you the best places to experience this extraordinary event.
Holi is celebrated in nearly every part of India. In Jaipur, Holi celebrations happen to coincide each year with the Jaipur Elephant Festival. Local Rajasthani folk music is played while beautifully adorned elephants, camels and folk dancers croud the streets. After you enjoy the street festivities and gulal-throwing celebrations, you can admire the elephants as they're dressed in finery with vibrant patterns. In Goa, you can experience the enticing festivities in the south of the state. Goa hosts some of the best parties in India, where the nightlife is incomparable. From dancing in open-air venues covered in neon to lounging on a beach shack's rooftop bar, Holi, in India's party capital, is truly remarkable.
[ezcol_1half]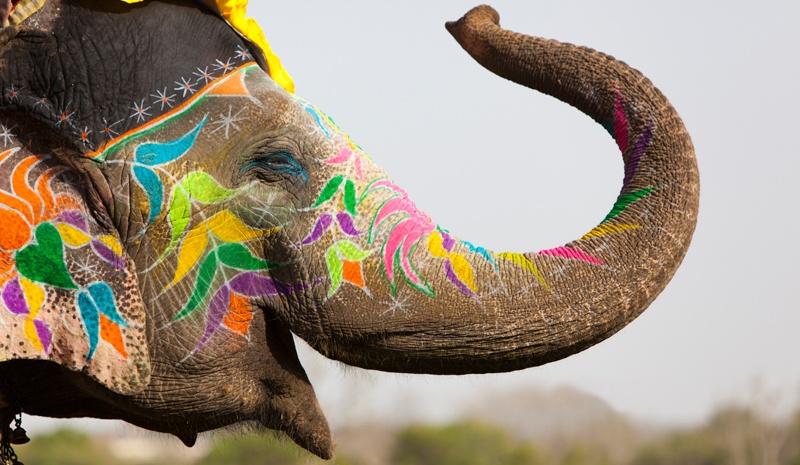 [/ezcol_1half] [ezcol_1half_end]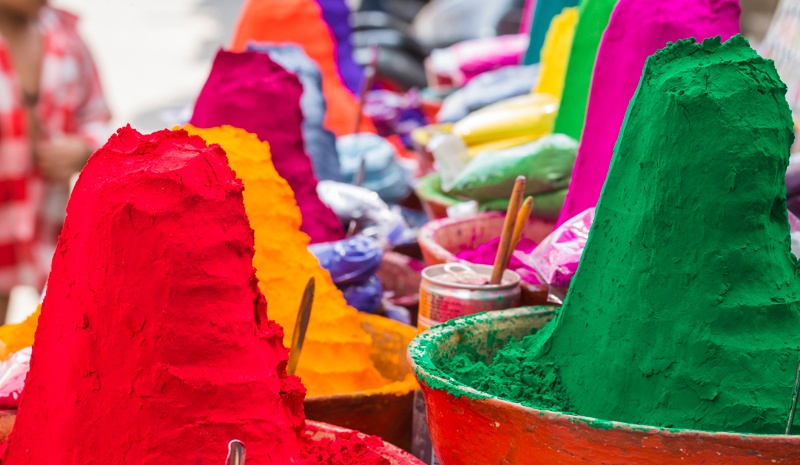 [/ezcol_1half_end]
Beyond Goa and Rajasthan, Mumbai is an ever-popular destination for glittering Holi parties.
For those craving a spiritual experience, follow devotees to Mathura in Uttar Pradesh (the birthplace of Krishna, and a popular pilgrimage point) or to Hampi in Karnataka. And then there's Varanasi, one of India's most sacred cities, where revellers pelt each other with color before entering the waters of the Ganges to wash it all away. Enjoy the views from a terrace—and be sure to indulge in the sweets, like gujia pastries, that are a traditional component of the holiday.

Learn more about Greaves Tours