5 Reasons Why Alaska Should be on Your Bucket List
From towering mountains to the legendary Glacier Bay National Park, Alaska has an endless array of sights and attractions for all to enjoy.
Known for its abundant wildlife, vast terrains, rugged landscapes and climate, Alaska is rightfully nicknamed "The Last Frontier." With fourteen distinct mountain ranges, sixteen national parks, three million lakes, three thousand rivers, one hundred thousand glaciers and nearly twenty-two million acres of national forest, Alaska is mostly unexplored and remains untamed and as inviting as ever.
EVEN FOR THE SEASONED TRAVELLER, PLANNING A TRIP AND DECIDING ON A LOCATION CAN BE OVERWHELMING.
With so many options available and not enough time to see everything, just narrowing down your choices can be tricky. To help get you started, we've put together our top 5 recommendations on what to see and do in the largest U.S. state.
[ezcol_1third]

[/ezcol_1third] [ezcol_2third_end]
1. GO DOG SLEDDING
For a truly once-in-a-lifelime adventure, try dog sledding at Mendenhall Glacier. Mendenhall is Alaska's most visited glacier, running half a mile wide with ice up to 1,800 feet deep. Your journey begins with your arrival at the heliport. After gearing up, there's a 30 minute helicopter flight over awe-inspring snow topped mountains. Once your pilot sets down at the dog sled camp, you'll meet the top professional mushers and their dogs. After learning how to handle the dogs, you and your fellow amateur mushers will take turns driving the dog team and sitting in the sled. While zipping across the snow behind a team of huskies you'll take in the scenic views and landscapes. This excursion can be added to your Alaska Princess Cruise and will surely be the highlight of your trip.
[/ezcol_2third_end]
[ezcol_1third]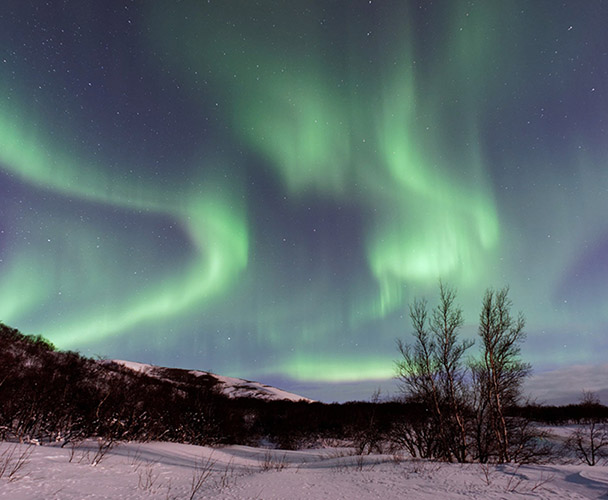 [/ezcol_1third] [ezcol_2third_end]
2. SEE THE NORTHERN LIGHTS
Aurora Borealis, often referred to as the Northern Lights is an ethereal natural light display that can be seen in high latitude regions. Despite sub-zero temperatures during the winter months, Arctic cruises have become more popular in recent years, do to "Aurora Hunters" wanting to see this phenomenon. Optimal times to see the Northern Lights are between September and April, when the nighttime hours are longest. This can make booking an Alaska cruise challenging, since the cruise season is generally May through September. If you dream journey takes place from a cruise ship, Norwegian Cruise Line offers a September excursion with a stop in the city of Fairbanks, which is considered one of the best places in the state for viewing the aurora. Head a little ways outside of the city to avoid light polution.
[/ezcol_2third_end]
[ezcol_1third]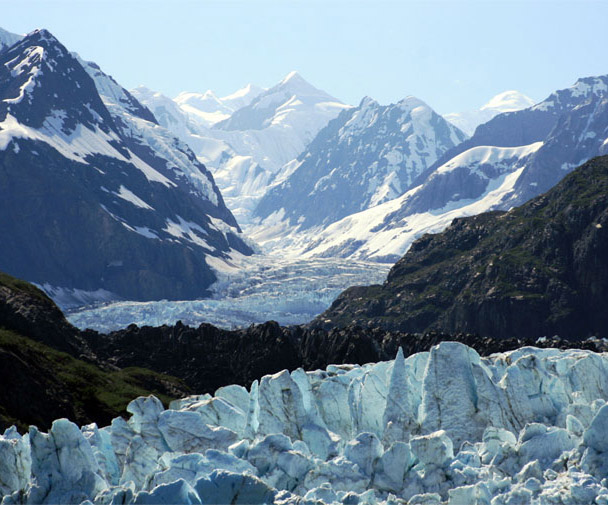 [/ezcol_1third] [ezcol_2third_end]
3. VISIT GLACIER BAY NATIONAL PARK
Glacier Bay National Park and Preserve is a UNESCO World Heritage Site located in the Alaska Panhandle, just west of Juneau. Amid the bay, you'll witness more than 50 named glaciers. Most people come by cruise ship, to see the Margerie Glacier and Grand Pacific Glacier, some of the most impressive. Breathtaking views and the overwhelming peacefulness will leave you speechless until the silence is broken by the ice cracking as the glaciers calve (break apart in chunks and fall into the water.) Here you can see panoramic views of the various wildlife, like humpback whales breaching and sea otters floating over the waves.
[/ezcol_2third_end]
[ezcol_1third]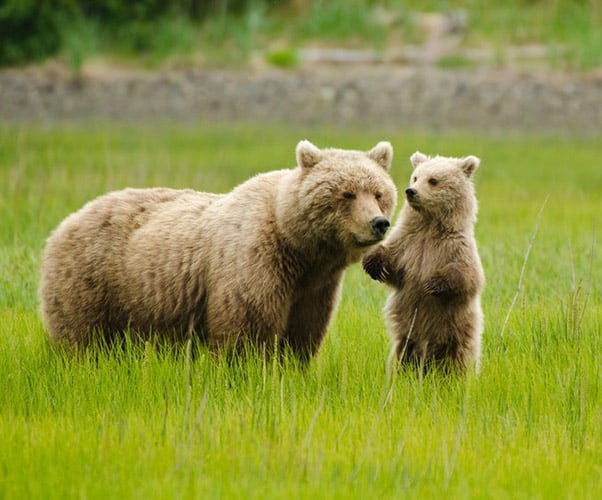 [/ezcol_1third] [ezcol_2third_end]
4. GET UP CLOSE AND PERSONAL WITH LOCAL WILDLIFE
Many people travel from all over the world to see Alaska's iconic wildlife. With 39 known mammals living in the encompassing 6 million acres, Mount Denali is the best place to see Alaska's famous "Big Five" (moose, grizzly bears, Dall sheep, caribou, and gray wolves). Holland America Line's newly renovated McKinley Chalet Resort offers guests an exclusive wilderness retreat at the gateway to Denali National Park and all its spectacular sights. You can hike on- or off-trail or take a tour bus along the Denali Park Road.
[/ezcol_2third_end]
[ezcol_1third]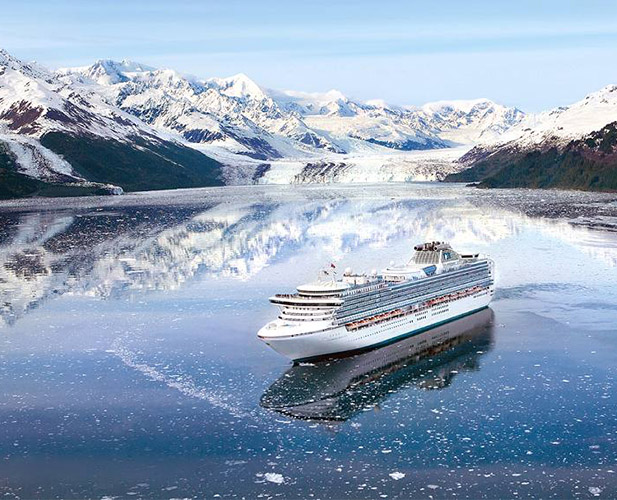 [/ezcol_1third] [ezcol_2third_end]
5. EXPERIENCE CRUISES LIKE NEVER BEFORE
Cruises provide abundant opportunities to see much of what Alaska has to offer. Shore excursions allow you to explore this unspoilt state via land and water. Hike, canoe and go fishing, then head back onboard for the much needed rest and relaxation. Alaska is a nature lovers paradise with whale watching tours, dog-sledding, guided tours through the rainforest (yes really) and the more daring ventures like zip lining and white water rafting. Ponant offers unique experiences that balance luxury and intimacy with excitement and adventure. From 12 nights to 3 week voyages, unimaginable experiences allow you to create unforgettable memories with friends and family alike.
[/ezcol_2third_end]
Contact Montecito Village Travel and set up your trip today!